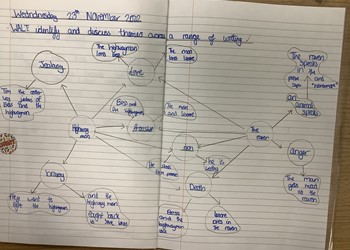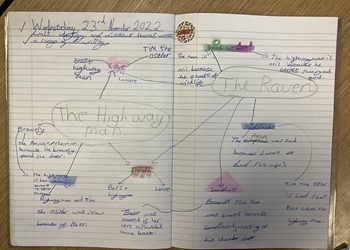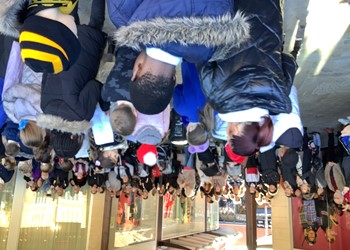 In Science this week, we studied botanical drawings and how they help provide reasons for classifying plants and animals based on specific characteristics. We collected the leaves on our journey back from the Carolathon in Fremlin Walk and once we had drawn them, we identified the different characteristics of the leaf to help us group the different plants based on their similar characteristics. 
Both Year 5 and 6 have been working hard on their fractions knowledge this week. Year 5 were recognising and converting improper fractions to mixed numbers and vice versa. Whereas, Year 6 were multiplying and dividing fractions by whole numbers. Though some of the children found it a little daunting at first, by the end of the week they were a lot more confident. It is vital that the children know their times tables as fractions and multiplication and division are very closely linked.
Finally, a big thank you to all the grown ups who turned up to support our young singers at the Carolathon. The children really enjoyed themselves and supported a fantastic cause.